Enterprise Ireland saw exports by companies it supports increase by 19% to a record €32.1bn in 2022.
This is the highest ever level of export growth for Enterprise Ireland-backed companies – across all overseas regions and in individual industry sectors.
Exports to the Eurozone increased by 28% in 2022, to the UK increased by 13%, reaching €9.2bn and to North America increased by 13%, reaching €5.5bn with the Eurozone now representing 25% of all exports by Enterprise Ireland backed companies. 
Increases in exports were recorded across all sectors with Food and Sustainability increasing by 23%, Technology and Services increasing by 18% and Industrial and Life Sciences increasing by 14%.
The results were announced at the Enterprise Ireland Summit, which took place yesterday at the RDS in Dublin, where business leaders and key stakeholders met to discuss future opportunities for Irish enterprise.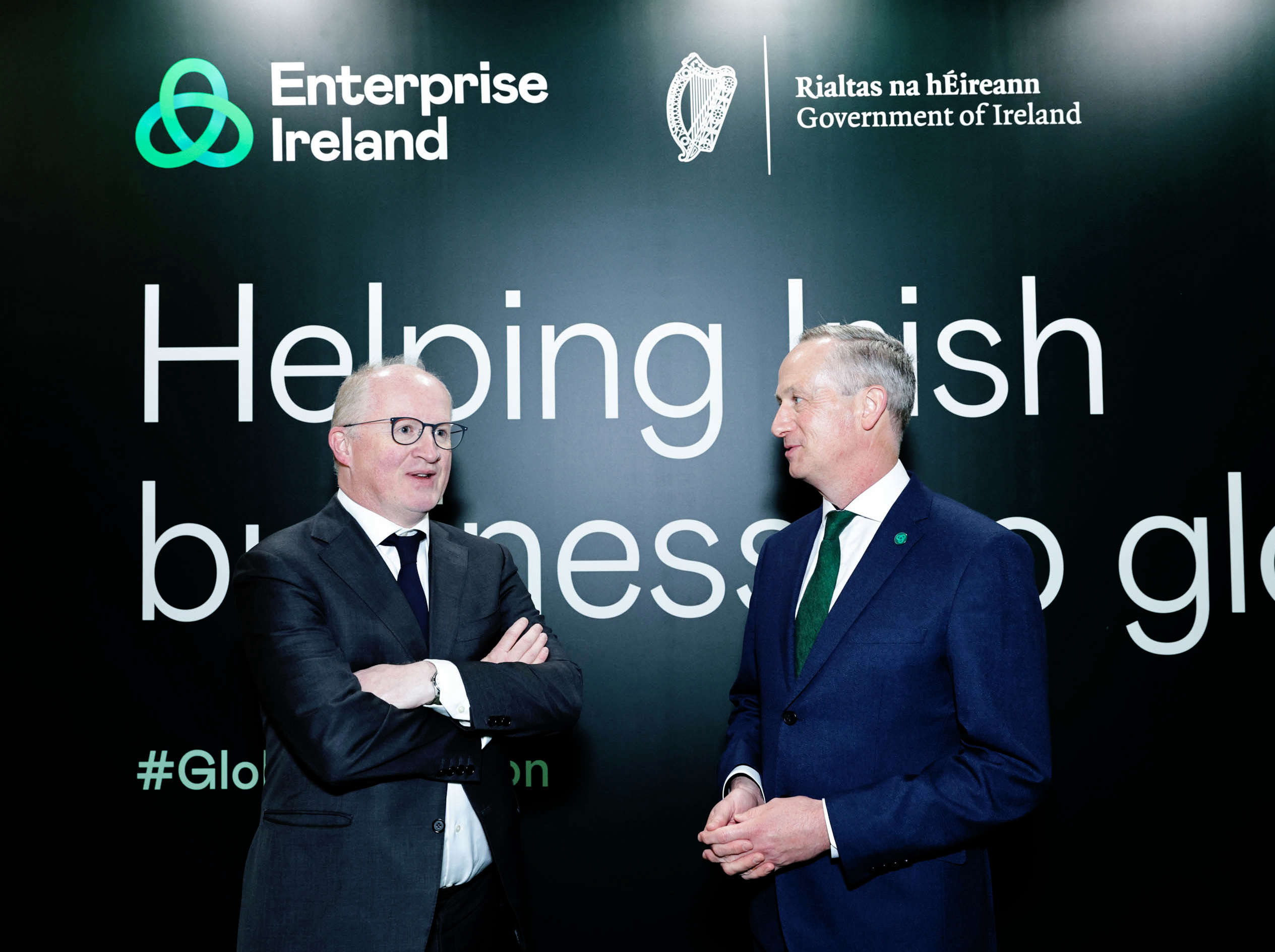 Welcoming the results, the Minister for Enterprise, Trade and Employment, Simon Coveney, TD, said: "The very positive results reported today by Enterprise Ireland are a testament to the resilience and vision in the Irish enterprise sector and the Government's policy to assist Irish
business in that vision…
"Regional growth is a major pillar of my Department's strategy to support our economy. Enterprise Ireland-backed companies now employ more than 218,000 people in every region and county in Ireland.
"The record export sales which show a 19% year-on-year increase in export value and increased employment is proof that our enterprise policy is working well."
Enterprise Ireland CEO, Leo Clancy, said: "These are significant export results and reflect the incredible innovation and ambition of the Irish enterprise sector.
"While the record 19% year-on-year increase in exports is influenced by inflation in certain sectors, most notably in the dairy industry, the results released today demonstrate the continued strength of Irish products and services in international markets. This is due to Ireland's hard-won reputation for quality, service and innovation.
"Looking ahead we are very conscious of the current and emerging uncertainties for business in global markets. We are working with clients to help them anticipate and transform their business models to address areas such as sustainability, financing and skills.
"Today we are also unveiling a new brand identity for Enterprise Ireland that reflects our journey with Irish businesses and how we support them in winning in international markets and creating high-quality jobs in Ireland."
Minister of State for Employment Affairs and Retail Business, Neale Richmond, TD, said: "The Government is determined to continue to assist Irish companies to compete and win in international markets.
"It is important that Irish businesses are supported as they adapt to a rapidly changing economy, from the challenges posed by digitalisation to the reduction of emissions and the opportunities presented by a low-carbon global economy. Enterprise Ireland does such important work to guide businesses through these challenges and I look forward to working with them to benefit Irish businesses."
The Enterprise Ireland Summit marks the 25th anniversary of the founding of the agency and a range of prominent contributors were reflecting on that journey and looking forward to the future opportunities for Irish enterprise.
Speakers included Prof Philip R. Lane, Executive Board member of the European Central Bank, Edmond Scanlon, CEO of Kerry Group, Dr. Patricia Scanlon of Soapbox Labs and Dan Flinter, first CEO of Enterprise Ireland.
Fo more articles check out Galway Life